When you need help getting through a tough time or you've been struggling with emotional and mental discomfort for a while, find relief from the compassionate, experienced psychotherapist at Online Psychiatrists. Through advancements in technology, you can get both medication management and vital talk therapy through online telepsychiatry. This psychotherapy practice provides you with evening and weekend appointments if you need them without having to spend time travelling. In Florida, New York and New Jersey, outpatient psychiatry has never been more accessible! Call today to schedule an appointment.
Dr. Ivanov's boutique private practice specializes in providing confidential and highly-customized psychiatric and psychotherapy services for adults, ages 18 and older, in New York, New Jersey, Florida, and the surrounding areas. In our offices, we provide state-of-the-art medical care in a serene non-hospital setting. Our Psychiatrist practice is founded with the idea to make mental health care available, convenient and comfortable for the busy professionals. Some of the reasons you can feel confident choosing our practice:
Convenient locations
Late evening and early morning office appointments
Electronic prescribing with paperless e-prescriptions and electronic medical records
And most importantly, the safe and comforting environment through which healing occurs
What Services Does Online Psychiatrists Offer?
Since 2015, Dr. Zlatin Ivanov has built a private psychiatry practice that has earned a reputation for providing results. At Online Psychiatrists, Dr. Ivanov offers a concierge level of care and service with a full range of services in outpatient psychiatry, inpatient psychiatry and forensic psychiatry.
Serving New York, New Jersey and Florida, Online Psychiatrists has become the go-to psychiatry practice for a full range of psychotherapy mental health services in person and online, including:
★★★★★
I needed to see a new psychiatrist since my previous one was no longer practicing. He was so far the best psychiatrist I have seen yet. He seemed to care about my needs as well as listen to the symptoms I've had for a while. I am hopeful that I will be able to see him for the foreseeable future. I highly recommend him, he is such a nice person and his staff are amazing as well.
Google Reviews
When Should I Seek Psychotherapy?
You don't hesitate to seek treatment when you break a bone or have difficulty breathing. But when it comes to mental health, many people put off seeking relief. There are many reasons, including:
The time and money involved
Many don't think it will even help
It's difficult to get a convenient appointment
In fact, professional talk therapy, coupled with medication management when appropriate, has dramatically reduced symptoms and improved the lives of those seeking help for mental health disorders for decades.
Through Online Psychiatrists, you can take advantage of telepsychiatry that saves you time and reduces any social uneasiness you may have about seeking mental health treatment. Evening and weekend appointments are available for busy professionals and parents. Scheduling is easy online. And you can expect a speedy response to your inquiries.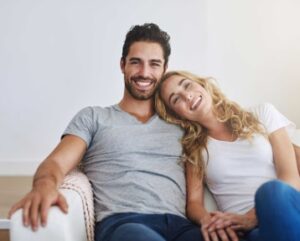 Concierge care and service means that each treatment is individually tailored to your needs — with your cooperation. There's no one-size-fits-all treatment for mental health treatment. Instead, you find that no treatment begins without you understanding the process and agreeing to participate fully. In fact, your input is invaluable to your successful recovery from conditions such as:
Whether you need extra sessions, have homework to complete or require assistance with managing your medication, you get the care and service necessary. At Online Psychiatrists, your results are all that counts.
Harvard Certified
Nationally Recognized
Book Appointment
Why Should I Contact Online Psychiatrists?
Your well-being, and maybe even your life, is on the line. You can't afford to wait. That's why you need a reputable, experienced psychiatrist willing to meet you where you live. Find a safe, non-judgmental environment online or in the office. Convenience and rapid response are characteristics of Online Psychiatrists, making it a successful outpatient psychiatry practice. Find out why for yourself.
If you or someone you love between the ages of 19 and 65 are having difficulty with issues ranging from substance abuse or alcoholism to fear of crowds or having difficulty keeping a job, contact Online Psychiatrists. Mental health issues rarely, if ever, get better on their own. Begin the journey to freedom from mental distress and turmoil.
"In my own psychiatry practice, I aim to create safe, reliable and nurturing environment in which patients can feel comfortable discussing their symptoms, experiences and concerns. I focus on really listening to my patients and establishing an honest and trusting doctor-patient alliance. That respect, privacy, and confidentiality are essential to creating an environment where patients can explore their inner selves.
When it comes to treatment, I ensure that my patients fully understand the diagnosis, as well as the risks and benefits of all possible treatment options, whether they involve medication, psychotherapy, or education. Then, collaboratively, we decide upon a plan that will lead to health, wholeness, and optimal functioning. Based upon your needs, we may discuss the use of psychiatric medications to target particular symptoms, especially when these difficulties are so severe as to interfere with daily functioning or the productive use of psychotherapy.
I acknowledge the courage that it takes to seek help and I admire those willing to try. I will do everything in my power to make you comfortable in your pursuit of mental health and health care." - Dr. Zlatin Ivanov