There's nothing quite like the support, understanding, and feedback that you get through a group therapy session in NYC. You discover that you're not alone in your suffering. You learn from the experiences of others. You enjoy the confidentiality and freedom to speak your mind in front of others experiencing the same conditions. Take advantage of the group therapy sessions offered at Online Psychiatrists, which may be used in conjunction with individual appointments. Call today to find out if group therapy is the right approach for you, whether through in-person or remote telepsychiatry sessions.
★★★★★
Dr.Ivanov really listens to you and gives great feedback! He is helping me lower my medications safely and suggested a different order of taking them that has helped. I am very glad I chose to schedule with Dr.Ivanov!
Google Reviews
What Is Group Therapy?
Group therapy, sometimes referred to as support groups, is a valuable tool that allows you to access the experience of others with similar mental health challenges. It's been proven to be helpful for:
Recognizing negative thought processes and behaviors
Learning a great deal about yourself through others' stories
Reducing a sense of isolation
Providing a safe environment to share your thoughts and feelings
Replacing negative stereotypes
Finding new role models for your recovery
Leading to breakthroughs and quality-of-life improvements
As you consider the available options in psychotherapy, you and your therapist may decide that group therapy is well-suited to your needs. Online Psychiatrists offers an extensive range of group therapy programs. You can participate in traditional in-person meetings or avoid long commutes and achieve social distancing through virtual group therapy sessions, courtesy of remote telepsychiatry.
What Conditions Does Group Therapy Help?
Group therapy sessions target a wide range of mental health disorders. Directed by your mental health professional, groups consisting of five to 20 participants meet for one to two hours each week. You're introduced to people who share your specific challenges. Group therapy sessions are particularly useful for treating:
Depression,
Substance abuse
Sex addiction
Anxiety
Eating disorders
Anger management
Post-traumatic stress disorder (PTSD)
Chronic pain
Divorce
Boundary issues
Loneliness and low self-esteem
Social skills training
You and your psychiatrist may decide that you'll benefit from individual counseling in conjunction with group therapy. By combining the two, you get targeted suggestions and expert analysis of your mental health issues together with the camaraderie of group support.
Harvard Certified
Nationally Recognized
Book Appointment
What Are the Benefits of Group Therapy?
Group therapy provides a safety net for your thoughts and emotions. It's a support network you can rely on when you need encouragement. It provides you with a safe place to practice new skills while exposing yourself to a group of strangers, which may seem daunting, especially if you're dealing with social anxieties or depression. Other benefits of group therapy include:
Relatability. The people in your group suffer — or have suffered — from the same condition you do. They can relate to your issues.
Understanding. Since they've been through similar experiences, they understand your challenges.
Diversity. Everyone is at a different point on their road to wellness. Everyone shares feelings and struggles, which allows the group to deal with their circumstances together.
Experience. Because some members of the group are further along on their journey, they usually have invaluable suggestions for coping with your mental health challenges.
Encouragement. Group therapy offers you new perspectives for improving your situation as your colleagues encourage the hard work required for you to make necessary changes.
You may also enjoy group therapy's affordability. Since your therapist works with multiple patients at the same time, the costs are shared across the group.
How Can Formal Group Therapy Help Me?
When you're in the midst of mental health struggles, it's difficult to think of different strategies to overcome your challenges.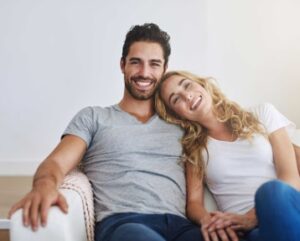 Group therapy provides different perspectives you may have never considered — it's like a lightbulb shining light into your darkness. Whether it's group therapy for depression or anxiety group therapy, your mental health therapist provides the structure and the participants offer proven strategies for dealing with your condition. You'll begin:
Developing a sense of normalization and community. Those who've experienced loss or suffer from mood disorders or substance abuse tend to isolate themselves.
Sharing common concerns. If you feel as if you're alone in your struggles, listening to others express the same concerns brings a sense of belonging. That alone delivers significant relief and provides a solid foundation for your personal recovery.
Creating an inclusive group. You'll feel part of an inclusive group that shares your specific issues. It's a step closer to real-life scenarios and interactions that complement individual therapy.
Seeing multiple perspectives. Multiple perspectives also provide a more robust emotional engagement as you work with intense emotions in a closed, confidential and safe environment. With multiple viewpoints, feedback more closely resembles the real world.
Why Does Group Therapy Value Confidentiality?
Having a safe, confidential environment to process your emotions removes their debilitating effects on your life. Exhibiting strong or taboo emotions can be exhausting and uncomfortable. In the real world, these displays often have unintended consequences, such as damaging:
Your work atmosphere
Social interactions
Romantic relationships
Friend and family dynamics
To ensure your privacy, Dr. Zletin Ivanov of Online Psychiatrists in NYC requires confidentiality regarding personal details and identifying characteristics of each group member. Group members are encouraged not to divulge group membership to outsiders.
Group therapy teaches you to manage your emotions in real-time. Find an open, trusting network that works to strengthen your coping mechanisms and increase your mental and emotional reserves. Contact Dr. Ivanov today to get started in your group therapy.