Dr. Ivanov's boutique private practice specializes in providing confidential and highly personalized psychiatric and psychotherapy services to adults aged 18 and up in Miami, FL. In our office, we offer cutting-edge medical care in a relaxing, non-hospital setting. Our Psychiatrist practice was founded on the principle of making mental health care accessible, convenient, and comfortable for busy professionals. 
Address:
701 Brickell Avenue, 1550#A
Miami FL 33131
Tel: (305) 859-0509
Email: info@onlinepsychiatrists.com

Working Hours:
Monday-Thursday: 9am–5pm
Friday: 8am–2pm
Saturday: Closed
Sunday: Closed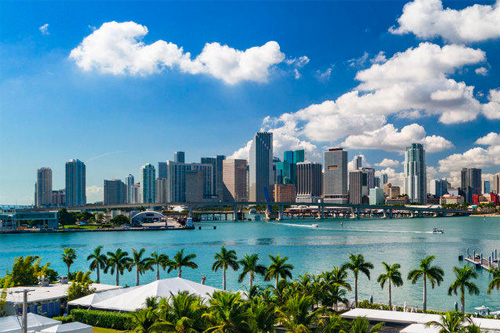 ★★★★★
He treated me as if I was his first and only patient. He listened to me as I explained every detail of my anxiety. This man is someone who went into medicine for precisely the reason we hope all medical professionals join the field — to help people.
Google Reviews
★★★★★
He's very pleasant, professional and intelligent. He double-checks your knowledge and assures you have the right information. I highly recommend this doctor!
Google Reviews
Miami Office
One of the Online Psychiatrists' offices is located conveniently in the Brickell district of Miami, Florida, United States. It is located on Brickell Avenue in the northern Brickell Financial District, just three blocks from Biscayne Bay. In the same neighborhood as many popular Miami restaurants, shops, and places of entertainment. Our expert and caring staff offer Evidence-based medication and progressive psychotherapeutic treatments. Schedule an appointment with us today for empathetic, judgment-free care and solutions for mental health issues.
What Services Does Online Psychiatrists in Miami Offer?
We offer a concierge level of care and service with a full range of services in outpatient psychiatry, inpatient psychiatry and forensic psychiatry. Serving Miami, Florida and surrounding areas Online Psychiatrists has become the go-to psychiatry practice for a full range of psychotherapy mental health services in person and online, including:
Medications designed to treat mental disorders aren't as straightforward as pills for your blood pressure or high cholesterol. It often takes a trial-and-error approach to find the right combination of medication and talk therapy to relieve your ongoing symptoms.
Whether you're coping with attention deficit/hyperactivity disorder (ADHD), depression due to job loss or anxiety about potential hardships to come, psychotherapy treatment is an effective means of learning how to change your thinking, attitude and behavior.
Compassionate talk therapy is now available in the confidential surroundings of your own home. Technology makes it possible for doctors and patients to visit virtually, so you can securely enter into psychotherapy or receive treatment for any other mental illness with ease from anywhere.
Not every form of therapy involves a one-on-one psychotherapy session with a therapist. Couples counseling aims to repair the fabric between two people in a relationship. There are time-tested, effective techniques for fostering better communication and greater understanding.
When you continue to use drugs, alcohol or other destructive substances despite numerous efforts to quit, you may be addicted. When you fall prey to addictive behaviors, seek help to stop.
Schedule Your Appointment Today!
Whatever type of appointment you require, it all begins with a phone call or by completing our contact form. Our compassionate team is dedicated to providing excellent, comfortable Psychiatristy care. For years, our professional psychiatrist doctors and staff have proudly served the Miami area by providing psychotherapy services. Make an appointment with us today and discover the difference of a team that genuinely cares.