Whether you're coping with depression due to job loss or anxiety about potential hardships to come, psychotherapy treatment is an effective means of learning how to change your thinking, attitude and behavior. More commonly referred to as talk therapy, supportive psychotherapy services are available in New York, New Jersey and Florida. By leveraging the benefits of high-speed internet access and the new telepsychiatry, you can learn to adapt your behavior or eliminate your mental blockages online. Dr. Zlatin Ivanov, of Online Psychiatrists, delivers reliable results through talk therapy and medication management to treat all your mental health needs. Call today for an appointment.
What Is Psychotherapy?
When psychological baggage weighs you down, you don't have to stay there. Psychotherapy is an effective tool used by millions of people every day. If you live in New York, New Jersey and Florida, you'll see positive results quickly when you participate in the outpatient psychotherapy provided through Online Psychiatrists.
You're not alone in suffering from a mental health disorder that prevents you from living life to the fullest. The National Institutes of Health reports that more than 31 percent of American adults experience an anxiety disorder at some point in their lives. Psychological disorders that benefit from talk therapy range from mild to severe and from chronic to situational. Conditions that can be treated include:
General depression
Postpartum depression
Male postpartum depression
Loss of appetite
Depression after a miscarriage
Seasonal depression
Manic depression
Chronic depression
Where Does Talk Therapy Fit in?
Talk therapy is based on a cooperative, goal-oriented relationship that you form with your psychiatrist. Just like the name implies, talk therapy involves frank discussions with your therapist to work through your problems. The goal is to help you live a more productive, and healthier life.
Non-judgmental
Compassionate
Neutral
Objective
Skilled
Experienced
Results-oriented
You can choose where you participate in your talk therapy sessions. It can be in-person or through telepsychiatry. Online psychotherapy has a solid track record of delivering exceptional results, sometimes even better and faster than traditional talk therapy.
What Is the Scope of Psychotherapy Treatment?
While talk therapy is useful for treating a wide range of conditions, many patients seeking treatment from Online Psychiatrists also rely on medication to relieve occasional debilitating symptoms. So make sure you choose a psychotherapist who can prescribe and manage your medications, as needed.
To be effective, talk therapy needs to be customized for each individual patient. Your outpatient psychotherapy doctor uses the treatment that best suits your needs. Optionsinclude:
What Are the Benefits of Talk Therapy?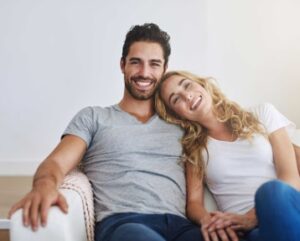 The vast majority of people who participate in psychotherapy see a dramatic improvement in their ability to function and a concurrent reduction in their symptoms. According to the American Psychiatric Association, an average of 75 percent of those who undergo a period of talk therapy experience best psychiatrist aims to find the most appropriate medication or combination of medications that relieve your symptoms with the least troubling side effects.
If you do experience any issues with the noticeable benefits. In addition to feeling better, you can expect other life-changing advantages from regular discussions with a caring psychotherapist, such as:
Lowered disability rates
Reduced stress
Fewer days off due to sickness
An increase in your work satisfaction
Better control over emotions
A positive behavior changes
Changes in your brain and body chemistry
Building conflict resolution skills
Recovery from past trauma
Improved sleep patterns
Healthier decision-making
General feelings of well-being
Your friends and family will notice the difference and appreciate you for taking action to manage your psychological issues. In many cases, you may be cured of your specific mental disturbance after undergoing a thorough psychotherapy regimen. Even if you're not completely cured of your illness, you learn healthy ways to cope with your reactions.
How Long Does Psychotherapy Last?
During the initial consultation with your therapist, you work out a timeframe for your talk therapy treatment. You both have to take several factors into consideration during this time, including:
Your personal goals
How long you've been dealing with the condition
The severity of your symptoms
Your diagnosis
How well you follow suggestions and do your homework, if assigned
How quickly you respond to the treatment
What other stressors are present in your life
What kind of support you have at home
Whether you're seeking NY psychotherapy, NJ talk therapy or FL therapy, you can find it at Online Psychiatrists. If you need a couple weeks to deal with a challenging situation or a year to work through a chronic condition, you can expect compassionate care from your psychiatrist, who remains committed to your well-being. Make contact Online Psychiatrists today to begin the process.