Whenever you suffer from any kind of mental health issue or have difficulty dealing with life's challenges, your personal relationships often deteriorate. When combined with your own personal feelings, the conflicts can multiply your problems. Interpersonal therapy tackles the issues surrounding your relationships to help you find a balance between taking care of yourself and managing the feelings of others. When you visit a results-oriented practice like Online Psychiatrists, you successfully navigate those sometimes-tricky relationships and find relief for your discomfort. Call today for a consultation.
★★★★★
Very understanding of the circumstances I was unfortunately left in. Super polite and answered all my questions as well as resolved the issue at hand immediately.
Google Reviews
What Is Interpersonal Therapy?
Interpersonal therapy is a form of talk therapy that focuses on interpersonal relationships and their impact on mental health disorders. Also known as interpersonal psychotherapy (IPT), this form of therapy was originally developed as a time-limited approach to treating depression.
If you're considering interpersonal therapy as a mental health treatment method, you need care from a practice with a history of excellence and experience. At Online Psychiatrists, you'll find an expert psychiatrist practicing in New York, New Jersey and Florida whose primary focus is getting your life back on track.
How Does Interpersonal Therapy Treat Depression?
Interpersonal therapy is one of two empirically-based psychotherapy or talk-based approaches for treating chronic depression and mood disorders. The other is cognitive behavioral therapy or CBT. CBT focuses on recognizing and changing unhealthy beliefs and behaviors. Both forms of talk therapy encourage you to regain control of your life and mood in the present moment.
The symptoms of depression can affect your behaviors and impact personal relationships you're your depression is triggered by:
The death of a loved one
The loss of a job
Other upsetting experiences
During treatment with interpersonal therapy for depression, your psychotherapist creates a link between your troubling moods and disturbing life events. The goal of IPT is to overcome the disturbance while improving relationships and social skills. Interpersonal therapy for depression treats both major depressive disorder and persistent depressive disorder, known as dysthymic disorder, which is depression that lasts for years.
How Does IPT Address Relationship Issues?
Treatment with IPT usually lasts 12 to 16 weeks. It can sometimes last longer, depending on how well you respond to it. During the sessions, you're encouraged to consider your current relationships, particularly any tension with family members, work colleagues or community contacts. Your therapy assesses:
How you managed your past and present relationships
The behaviors you learned early in life regarding how to relate to others
Identifying patterns in your relationships — and the unexpressed emotions that keep you stuck —uncovers a focus for your treatment, which typically falls into one of four categories:
Unresolved grief, difficulty coming to terms with a loss
Interpersonal role dispute, disputes that occur when people have differing views on role expectations
Interpersonal role transitions, changes in life that require new roles, such as divorce
Harvard Certified
Nationally Recognized
Book Appointment
How Does Interpersonal Therapy Work?
Treatment is structured to include homework between sessions. You also get a continual evaluation. The goals your doctor may set for you include:
Identifying and trying to change patterns that lead to negative consequences
Improving your communication skills
Learning to express emotions in healthy ways
Understanding your reactions and how they affect your behavior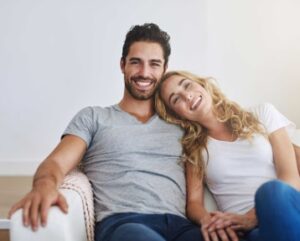 Research shows that if you can solve your life's problems, your symptoms of depression improve. The time limit of IPT provides sufficient pressure on you to take immediate action toward your therapeutic goals. The final phase of treatment addresses the termination of your interpersonal psychotherapy sessions. Your doctor explains how you can follow up for further guidance if necessary.
What Other Conditions Benefit From IPT?
A combination of talk therapy and medication can be effective in treating depression. Your Online Psychiatrists doctor prescribes and manages your medications while continuing talk therapy sessions. Both can be performed in person or through modern telepsychiatry. In fact, online therapy often produces quicker results, especially when you're highly motivated to complete the weekly assignments.
Other forms of mental illness that benefit from IPT include:
For those who struggle with substance abuse disorders, IPT addresses the sociological and psychological aspects of substance use, such as patterns in relationships that may need to change for a successful recovery.
When Should I Get Help for Depression and Other Forms of Mental Illness?
Depression is a treatable illness, and the earlier it's diagnosed, the sooner you can get treated. Talk to your doctor about treatment options for depression and other mental health challenges. Find out whether IPT is the best form of talk therapy to treat your condition.
Depression isn't caused by personal shortcomings. Life situations and your moods are related. There may even be a genetic or physical component that your therapist can address. Get evaluated, diagnosed and treated for depression, anxiety, ADHD and other mental health disorders at Online Psychiatrists. Contact this mental health practice today for a consultation.