More than three percent of the American adult population currently suffers from generalized anxiety disorder (GAD), and less than half of them are receiving treatment. It's a debilitating disease that often coincides with major depression. The constant fear and worry drain your energy. Fortunately, Online Psychiatrists treat your anxiety disorder in Florida, New York and New Jersey. Offering both in-person visits and remote telepsychiatry sessions to facilitate social distancing and eliminate travel time, an expert psychiatrist returns your quality of life. Call today for an appointment.
★★★★★
Very caring and direct provider who also has up-to-date knowledge on psychiatry and other medical fields. Going to him has been a pleasure and I've already recommended him to my co-worker. Dr. Ivanov is very approachable and I love that about him.
Google Reviews
What Is Generalized Anxiety Disorder?
Generalized anxiety disorder (GAD) affects 6.8 million adult Americans. Women are especially susceptible to the condition — they're twice as likely to suffer from it. An overthinking disorder, GAD plagues you with constant worrying about relatively insignificant issues.
As this disorder takes over your thought processes, day-to-day life becomes extraordinarily stressful and unpleasant. The longer it continues, the more frustrated and isolated you feel. Untreated, persistent stress takes a toll on both your body and mind.
At Online Psychiatrists, you can find a therapist who has the training and experience to help you deal with your condition. If you're an adult, 19 to 65 years old, in New York, New Jersey or Florida, you can choose between traditional in-person visits and the convenience of remote telepsychiatry sessions from the comfort of your own home.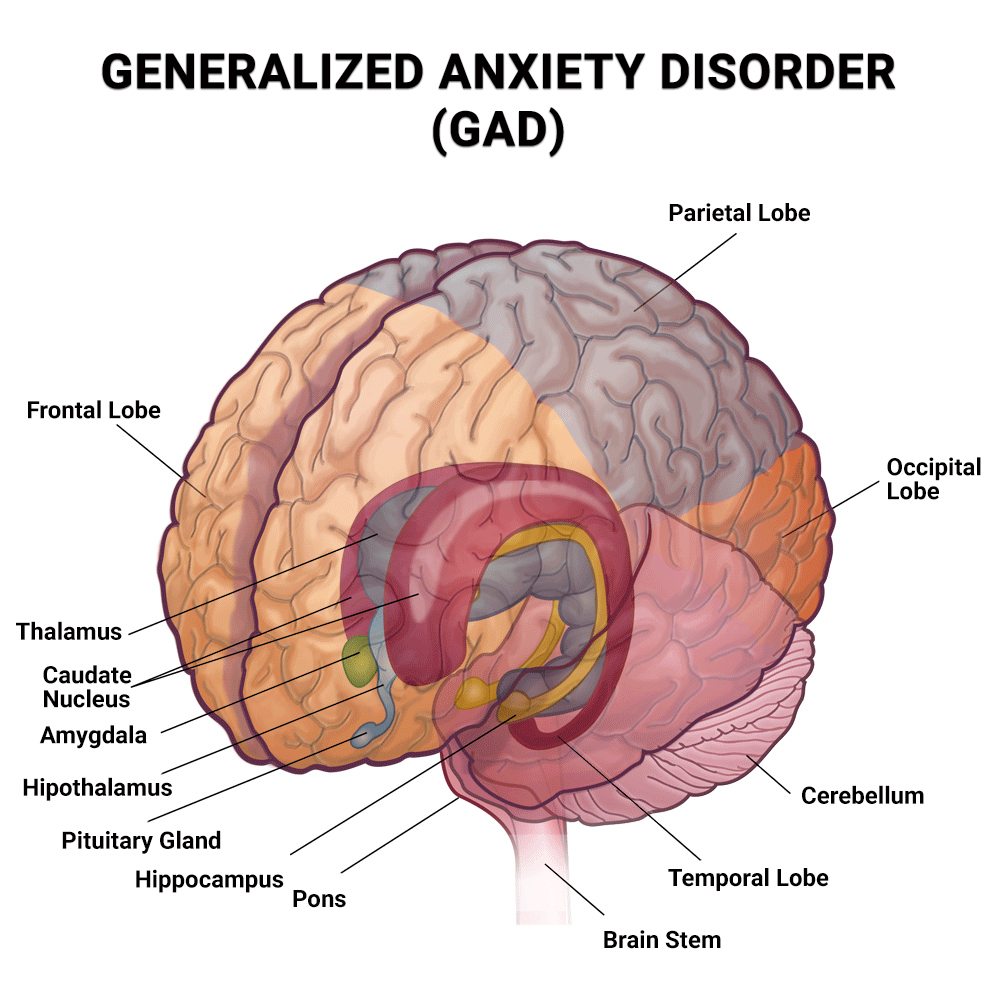 Why Do I Have So Much Anxiety?
There may be as many causes of GAD as there are people. But several risk factors and possible causes have been identified, including:
GAD tends to run in families. Your chances of suffering from it increase five-fold when a close relative has been diagnosed with it.
Your physical health makes you more prone to GAD. An imbalance of your serotonin and noradrenaline generates misleading signals to your brain, disrupting your mood patterns. Long-term health problems also contribute to your stress and anxiety.
Your personality type plays a role, too. If you have a timid temperament or a naturally pessimistic outlook on life, your negative thoughts can trigger the condition.
An overactive imagination triggers emotions and physical reactions that may compel you to behave in self-destructive ways.
Your age makes a big difference. If you're between the ages of 35 and 59 and showing intense symptoms, seek professional medical help immediately.
Traumas, like bullying or domestic violence, tend to make you more apprehensive.
You can't blame yourself if you suffer from generalized anxiety disorder. But you can become aware of the problem, learn that this is a better way to live and seek help from a professional.
What Are the Symptoms of Generalized Anxiety Disorder?
Mental health problems manifest themselves in different ways, so diagnosing GAD is a complicated process. Early detection and prompt therapy of your anxieties usually result in the best outcomes, as symptoms are easier to treat during the initial stages.
It's sometimes difficult to distinguish between ordinary worry and a clinical disorder. Signs that you need generalized anxiety disorder treatment include:
Constant worrying
Uncontrollable anxiety
Inability to tolerate uncertainty
Feeling apprehensive
Inability to relax
Difficulty falling asleep
Feeling overwhelmed and restless
Fear of making the wrong decisions
Feeling tired
Have aching muscles due to the constant stress
Excessive twitching
Sweating more than normal
Nausea, diarrhea or irritable bowel syndrome
Anxious to the point of depression
Headaches and migraines
Heart-related conditions brought on by stress
Harvard Certified
Nationally Recognized
Book Appointment
Is GAD the Only Thing I Have to Worry About?
GAD may not be your only problem. The condition often appears in tandem with other mental illnesses. Your knowledgeable psychiatrist identifies the symptoms of these disorders, including:
Depression
Suicidal tendencies
No matter what's bothering you or how it's affecting your behavior, trust the doctors at Online Psychiatrists. With the right treatment, you'll be back to your old self with an improved outlook on life.
Is There a Generalized Anxiety Disorder Treatment?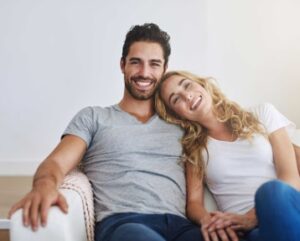 Your psychiatrist in NYC may recommend specialized psychotherapy sessions using cognitive behavioral therapy (CBT). Well-suited for generalized anxiety disorder treatment, this therapy teaches you coping mechanisms to deal with your fears and overcome your overthinking disorder. CBT involves five stages:
Education. You learn to distinguish between normal concerns and excessive worrying.
Monitoring. Using a journal, you track your anxiety triggers to understand when they start, how long they last and what steps you took to relieve the tension.
Physical control strategies. Learning relaxation techniques calms your body and relieves stress.
Cognitive control strategies. Through self-examination, you begin to see your situation more realistically. Improved understanding helps you overcome your negative thoughts and fears.
Behavioral strategies. You learn approaches and techniques to better navigate your concerns and achieve control over your emotions.
Besides CBT, you may consider other forms of talk therapy to lessen your anxieties, such as:
Generalized anxiety disorder is a serious condition, and the sooner you receive treatment, the quicker you can get back to a healthy and productive life. Online Psychiatrists offers successful treatment for your condition. Contact the practice today to schedule your initial consultation.