When you feel out of sorts, overwhelmed and lost, you may start developing self-destructive behaviors that lead to low self-esteem, difficulty in relationships, worry and even physical illness. A technique called integrative psychotherapy treats both your mind and body to help you reach a feeling of self-worth that leads to a more positive outlook and productive behaviors. Serving patients in New York, New Jersey and Florida, Online Psychiatrists fully embraces integrative psychotherapy to provide you with the type of treatment that best suits your particular needs and desires. Call today for an appointment.
★★★★★
I needed to see a new psychiatrist since my previous one was no longer practicing. He was so far the best psychiatrist I have seen yet. He seemed to care about my needs as well as listen to the symptoms I've had for a while. I am hopeful that I will be able to see him for the foreseeable future. I highly recommend him, he is such a nice person and his staff are amazing as well.
Google Reviews
What Is Integrative Psychotherapy?
Integrative therapy is psychotherapy that focuses on the approach that works best for you. It allows for nuanced changes in your progress and delivers the best long-term results. Done properly, it works on many levels.
The ultimate goal of integrative talk therapy is to help you achieve wholeness. The process relies on various treatments that remove the obstacles keeping you from living your best life. Integrative therapy is unifying in that it aims to align your thinking, behavior, physiology and spirituality with your unique personality. As a result, you experience life fully, in the moment, without carrying the burdens of your past.
Harvard Certified
Nationally Recognized
Book Appointment
How Do Doctors Use Integrative Therapy?
Modern mental health providers know that there is no such thing as a one-size-fits-all therapy. The best therapists:
Recognize that you're the expert of your needs, desires and dreams
Don't just provide the easiest treatment modality
Don't use the therapy type with which they've had the most experience
Know how to use a whole array of skill sets to help you grow on your terms
Consider all the tools available before selecting the one that best serves you and your needs
Are there to guide you on your journey toward mental well-being
This process is called integrative psychotherapy. And ethical mental health practitioners and centers, such as Online Psychiatrists, practice it. It makes your path different from everyone else's. You only get the treatment you need.
What Are the Benefits of Integrative Therapy?
Based on science, integrative therapy's overriding principle dictates using whatever approach gets the best results. The principles behind the integrative approach to therapy align perfectly with motto of your top-notch psychotherapist. Results are what matters. This medical doctor treats adults in Florida, New Jersey and New York.
In integrative therapy, you work with your practitioner to achieve positive results. Your knowledgeable psychiatrist helps you craft an approach that works for you. Benefits of combining and applying the holistic and traditional methods of therapy include:
Increasing your resilience
Easing your life's problems
Developing a healthy union between your body and mind
Changing your thought patterns
Strengthening your emotional health
Managing stress
Creating strategies to build a positive future
What Are the Available Treatment Options?
Your psychotherapist at Online Psychiatrists relies on a variety of proven methods to achieve the best results for you. There are a number of different approaches to choose from, including:
Cognitive behavior therapy (CBT), which has been the gold standard for psychotherapy for a long time. CBT helps you look at your thought patterns, the impact they have on your feelings and life, and ways of developing new ways of thinking.
Behavior therapy, which focuses more on learning new skills and developing new ways of expressing yourself.
Dialectical behavioral therapy (DBT), particularly helpful if you suffer from a borderline personality disorder. Using the techniques of CBT and talk therapy, it emphasizes your social awareness skills as you work toward recovery.
Acceptance and commitment therapy (ACT), which can be specialized for specific disorders. Many practitioners employ mindfulness and meditation techniques that integrate well with other approaches.
Psychodynamic therapies that differ from other treatments focusing on your feelings and your experience. Instead, psychodynamic therapy delves into your past to analyze your dreams or your unconscious motives.
Gestalt and existential therapies, which focus more on the meaning you build in your life and how you respond in the present moment.
Addiction treatment, which includes alcoholism, substance abuse or sex addictions. Treatment for these disorders may be incorporated into your overall treatment plan.
Does Integrative Therapy Treat My Mind and Body?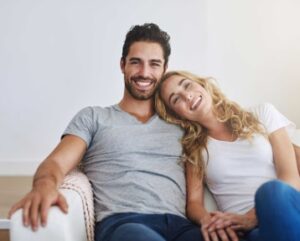 Not just a way of using different approaches, integrative therapy also recognizes that your physical health is key to your mental health. Your body is important because many mental illnesses are linked to brain function and respond well to medication. At a center for integrative psychotherapy
like Online Psychiatrists, your doctor can help you:
Develop healthy routines in terms of diet and exercise that support your goals and emotional well-being
Manage your medications, including both the type and dosage
Results-oriented talk therapy, often done through video conferencing, works better and faster when you also take care of your physical health.
Does this Therapy Affect My Social Life?
During integrative therapy, your psychiatrist helps you build the skills you need to succeed in your relationships with others. If you need marriage or couples counseling, those become part of your program. Your doctor understands that your life has varied aspects, and each contributes to the whole.
You have the tools within yourself to thrive. The integrative therapist leads you on a path to uncover and use those tools. For more information and to begin your journey to wholeness, contact Online Psychiatrists today.