Clinically referred to as alcohol use disorder, alcoholism causes serious medical problems and wreaks havoc on family life, relationships and job performance. Since it's a legal substance that millions of people use responsibly every day, it's difficult to avoid. To successfully overcome the disease of alcohol use disorder, you need the guidance of an expert in the field. Online Psychiatrists specializes in addiction treatment. Through a combination of clinically supported medications and results-oriented talk therapy, you can recover from your addiction and rebuild your relationships to live a productive, happy and healthy life without alcohol. Call today to get started.
★★★★★
Very interested in knowing how a patient's wellbeing is and if there are any new issues. Very attentive. I like this Dr. a lot and will continue to use him.
Google Reviews
Am I an Alcoholic?
If you have alcohol use disorder (AUD), which most people call alcoholism, it may seem unfair to you that so many people can safely have a few drinks. It's a simple pleasure for them, but for you, one drink is fraught with danger. You end up consuming excessive amounts of alcohol, drinking more than you planned. When you start having problems because of it, you may have AUD.
Alcohol addiction can be caused by a combination of your genes, your mental health history and life's daily stresses. Whatever the cause, undergoing an integrative treatment that addresses all aspects of AUD offers you the best chance for success.
Online Psychiatrists — serving adults from 19 to 65 in New York, New Jersey and Florida — takes a compassionate approach. Treating the body and mind together creates a successful alcohol addiction treatment. You can choose in-person sessions or video counseling using telepsychiatry.
Can Medication Help Me Stop Drinking?
Alcohol use disorder is a physical problem that requires medical treatments. Your doctor at Online Psychiatrists helps you make safe decisions about how to stop drinking with appropriate prescriptions and medication management. Avoid physical complications associated with quitting drinking with drugs such as:
Naltrexone. By blocking endorphin receptors in your brain, it prevents any euphoria from alcohol.
Acamprosate. This is used to reduce withdrawal symptoms while helping you to stay sober and avoid a relapse.
Disulfiram. Also known as Antabuse, this drug causes an adverse reaction to drinking alcohol that motivates you to avoid drinking.
Rely on your medical doctor to determine which medication is most appropriate for your condition. Be sure to inform your psychiatrist of any underlying medical conditions that also may require treatment.
What Are Some Common Underlying Problems?
Many people with alcohol use disorder drink to avoid other mental problems, including:
Depression
Anxiety
Major trauma
Even minor trauma
Part of your alcohol addiction therapy may mean that you get appropriate medication to treat these other brain diseases, such as antidepressants or anti-anxiety medication. If these other issues contribute to your alcohol abuse, your cravings may go away when you receive the right medication.
In addition to problems with brain chemistry, difficulty with emotions, trauma or relationships can lead to alcohol abuse. Some types of treatment, such as psychodynamic or Gestalt therapy, combined with the right medication, help you explore the underlying feelings or unconscious problems that have contributed to your alcoholism.
What's the Value of Talk Therapy?
One-on-one psychotherapy, better known as talk therapy, plays a pivotal role in your alcohol addiction treatment. Expert counseling helps you:
Set goals
Be accountable
Challenge negative thinking
Learn new coping skills
Deal with triggers
Set a diet and exercise plan
Work on relationship issues
Harvard Certified
Nationally Recognized
Book Appointment
Just having someone to talk to makes a huge difference on its own. Online Psychiatrists strives to treat not only your brain, but also your emotions and social life through an integrative practice. The most effective and generally used talk therapy treatments for alcohol use disorder include:
Cognitive behavior therapy, which identifies and challenges negative ways of thinking
Behavior therapy that helps you learn new skills and develop new routines
Motivational interviewing (MI), which increases your motivation while you develop an understanding of the benefits of alcohol abuse therapy
Individual therapy, during which you build a trusting one-on-one relationship with your therapist
Interpersonal therapy, to work on your communication skills and rebuilding broken relationships
What About the Social Aspect of Anxiety?
Alcohol use disorder can affect everyone in your life, so alcohol addiction therapy also means rebuilding relationships and developing new ones through:
As you can tell, quitting alcohol involves more than just going cold turkey. Get the help you need at Online Psychiatrists.
How Can I Get Lasting Results?
Once you've achieved a desired level of comfort in your sobriety and you no longer need regular therapeutic sessions, you can always call on your doctor for check-ins and additional advice to stay motivated. There are also community organizations that allow you to build a support network for your recovery journey, such as: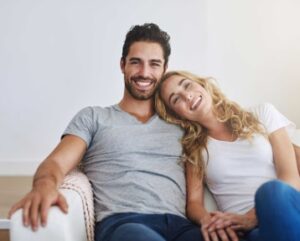 12-step groups
SMART recovery meetings
Other organizations
Online Psychiatrists is an integrative practice that's most concerned about your personal recovery. You're encouraged you to access outside resources that can help keep you sober. For treatments in Florida, New York or New Jersey, contact the best psychiatric practice to set up an interview for alcohol addiction therapy.