Every individual is a combination of varying degrees of stress, genetics, mental health and physical well-being. Your therapist must offer a diverse spectrum of therapeutic modalities to be effective. While one person may respond best to close individual counseling, another may need targeted grief counseling. Gestalt therapy in NYC is a form of talk therapy that empowers you to take responsibility for your feelings and your life situations. While it isn't for everyone, if you rely on the expertise of Dr. Zlatin Ivanov at Online Psychiatrists, you'll find the approach refreshing, enlightening and life-changing. Call today to find out if it's the right therapy for you.
★★★★★
Best doctor I've ever had! Listens to your issue or concerns with your treatment plan and makes sure u know the good and/or potential side effects to all medications. He is well worth going outside my insurance plan. It's been 5 months and I'm doing much better now.
Google Reviews
Why Should I Care About Gestalt Therapy?
Gestalt therapy is considered a form of humanistic talk therapy that focuses on your unique personal experiences rather than your symptoms. Gestalt therapy emphasizes concern and respect for others, while making rational choices. It can be used in both group therapy and individual settings.
Choosing the right type of talk therapy requires a highly-trained psychiatrist who can analyze your individual situation. Online Psychiatrists offers expert psychiatric services in New York, New Jersey and Florida. You can access many different types of psychotherapy, also known as talk therapy, and medication management.
What Is Gestalt Therapy?
Gestalt therapy focuses on the way you're feeling right now. During treatment, you discuss your current experiences. Your therapist makes observations about your tone and body language while reminding you to focus on the present. This holistic therapy makes several assumptions, including:
Your psychological, social, spiritual and biological dimensions are interwoven.
You have an innate, inner ability to move toward self-understanding, growth and balance.
When you learn to take responsibility for yourself, rather than placing blame on others, you have the power to change.
The ancient Chinese philosopher and author Lao Tzu, wrote "If you are depressed, you're living in the past. If you are anxious, you're living in the future. If you're at peace, you're living in the present." Those words sum up the philosophy behind gestalt therapy. Your psychiatrist may ask you to reenact recent events, so you can actively experience the troubling feelings you have and move toward acceptance. Some techniques used in this therapy include:
Dreamwork
Role-playing
Guided fantasy
Gestalt therapy, like many of the other modalities offered at Online Psychiatrists, is an equally effective therapeutic process whether performed in-person and online through the convenience of telepsychiatry.
Harvard Certified
Nationally Recognized
Book Appointment
How Does Gestalt Therapy Differ from Other Forms of Therapy?
Mental health professionals draw on one or more approaches to your talk therapy sessions. The selection depends on your goals, diagnosis and willingness to participate in a unique recovery process. Every method is designed with your specific needs in mind. The choices include:
Psychoanalysis, a process that aims to uncover unconscious meanings behind problematic behavior
Behavioral therapy, such as dialectical behavioral therapy, which focuses on the role of learning techniques to alter your behavior
Cognitive therapy, emphasizing what you think, rather than what you do
Humanistic therapy, which includes gestalt therapy in a way that closely resembles integrative therapy, focusing on you as a whole person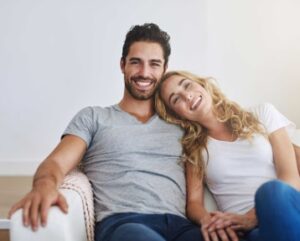 During gestalt therapy, you don't spend a lot of time examining your past. Your therapist guides you to learn to take more responsibility for your actions and accept the consequences of your choices. The process helps you gain a deeper awareness of yourself and the world around you. In gestalt therapy, you're encouraged to become more conscious of your ability to make better choices.
What Conditions Benefit from Gestalt Therapy?
If you're experiencing a stressful time in your life or suffering from mental health challenges, you can benefit from gestalt therapy. The types of adult situational stress and mental health conditions that respond well to gestalt therapy treatment include:
Treatment with gestalt therapy helps you become better able to stay focused on the present moment. You learn to let go of things that happened years ago, and you stop fretting about things to come. The therapy also increases your understanding of uncomfortable emotions and improves your ability to handle stress.
Where Can I Find Expert Mental Health Care?
There are several types of talk therapy, each with its own focus and approach. Gestalt therapy helps you grow in self-awareness. Gestalt couples therapy in NYC, NJ or FL allows couples to develop an awareness of themselves as individuals while learning to set personal boundaries. Gestalt group therapy in NYC, NJ, or FL is a safe space for sharing with others who've been through similar experiences. Group sessions help you move past a sense of isolation.
If you're experiencing mood swings, depression or other symptoms of mental illness, talk to your doctor. Mental health challenges don't usually get better on their own, and untreated mental illness can worsen over time. Get in touch with Online Psychiatrists for an evaluation. They focus on getting results and finding solutions that work for your unique situation.