Every individual is a combination of varying degrees of stress, genetics, mental health and physical well-being. Your therapist must offer a diverse spectrum of therapeutic modalities to be effective. While one person may respond best to close individual counseling, another may need targeted grief counseling. Gestalt therapy is a form of talk therapy that empowers you to take responsibility for your feelings and your life situations. While it isn't for everyone, if you rely on the expertise of Dr. Zlatin Ivanov at Online Psychiatrists, you'll find the approach refreshing, enlightening and life-changing. Call today to find out if it's the right therapy for you.
★★★★★
Dr. Ivanov is truly a breath of fresh air. Many previous providers that I have tried were incompetent and did not express much compassion in my particular case. With Dr. Ivanov, I truly felt heard and his expertise really shined when discussing my treatment options. I am so glad that I found his practice!
Google Reviews
How Important Is Finding the Right Job?
Whether you live in a time of prosperity or economic uncertainty, you benefit by finding a fulfilling career. In this sense, an occupation that uses your strengths and aligns with your passions becomes more important to you than the money you earn, not that your salary is inconsequential. The right job makes the difference between jumping out of bed each morning or wanting to roll over to go back to sleep.
Whether you're choosing a new career, changing careers or even moving away from a career-focused life, having objective guidance helps you put your decisions into a better perspective. That kind of help exists. In 1909, Mr. Frank Parsons encouraged the idea of career counseling as a way to determine a person's best career choice. It involved psychiatric techniques and keen eye for observation.
How Does Career Counseling Work?
At Online Psychiatrists, practicing psychiatrist Dr. Zlatin Ivanov fills the role of a career counselor for individuals in Florida, New Jersey and New York. Dr. Ivanov's specialized training in career counseling in NYC helps you find a vocation that best fits your time, training and interests. Gestalt therapy focuses on the way you're feeling right now. During treatment, you discuss your current experiences. Your therapist makes observations about your tone and body language while reminding you to focus on the present. This holistic therapy makes several assumptions, including:
Understanding your personality traits
Finding how you work best in certain environments
Learning how you process information
Discovering how you work with others
Because most Americans spend up to a third of their lives involved in some kind of career, the right job can mean a positive difference in your attitude and sense of fulfillment. Job stress in a work setting you find meaningless or toxic can lead to anxiety and even depression.
Harvard Certified
Nationally Recognized
Book Appointment
What Questions Will I Hear in Career Counseling?
Many people aren't sure what career to pursue. And they find few resources beyond their own intuition. Since you may never have had a driving passion toward one profession, you're left with starting a career at the bottom and looking for opportunities wherever they appear. But it doesn't have to be that way.
Now, with more opportunities and choices than ever before, as well as greater competition from the number of workers entering the workforce, you benefit from talking to an experienced counselor. Instead of feeling overwhelmed by the available choices, take stock of yourself. A good career counselor asks you the questions you never thought to ask yourself, which narrows your choices toward what you can and want to do. Consider questions, such as:
What are you good at?
What do you enjoy doing?
What kinds of activities do you find fun or fulfilling?
What are your strengths and weaknesses?
What skills do you possess?
What education have you gained or are willing to obtain?
What's your targeted salary?
Are you willing to move and if not, what jobs are available in your area?
What are your values and how may they fit into a career choice?
Do you want to be challenged, or do you want to do something that's easier to accomplish?
Do you enjoy an adrenaline rush, or do you prefer to be given more sedate tasks?
Do you want a boss to tell you what to do or do you want to make decisions on your own?
Do you require a stable, secure profession or are you willing to take risks?
What Happens During a Career Counseling Session?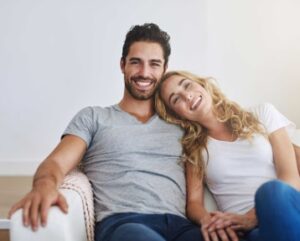 Dr. Ivanov may use a battery of IQ tests and personality inventories, such as the Myers-Briggs Type Indicator. To point you toward an appropriate career, you need to assess your strengths, tendencies and desires. At your career counseling session, you may discuss such factors as:
Your experience and skills
The educational requirements of certain occupations and whether going back to school is a good fit for you
Whether you prefer working outdoors or inside
If you enjoy being around people or prefer more solitary work
Whether you like to travel or not
The kinds of opportunities that exist in your possible career choice
Your counselor also discusses your current job, if you have one, and how to develop strategies for making it more to your liking. If appropriate, you may receive insight regarding matters such as:
If your current job offers any opportunities for improvement
How you can earn or ask for a greater salary
Better ways to handle work conflicts
How to advance, step by step
Whether performed by a career counselor, a life coach or another certified therapist, career counseling helps you find the most enjoyable, fulfilling, and inspiring career possible for your personality type, skill set, and interests. Contact Dr. Ivanov at Online Psychiatrists today about finding your new or next career move. You can choose from an in-person session or a remote session.