Mental health problems are nothing to be ashamed of. In fact, early detection and treatment by a trained specialist saves you from serious consequences in the future. Your experienced psychotherapist at Online Psychiatrists provides exceptional diagnoses and treatments geared to your specific needs and goals. In New Jersey, New York and Florida, receive the best telepsychiatry services in complete confidence. Trust an expert with your emotional and physical well-being. Call today for an appointment.
★★★★★
Dr. Ivanov is truly a breath of fresh air. Many previous providers that I have tried were incompetent and did not express much compassion in my particular case. With Dr. Ivanov, I truly felt heard and his expertise really shined when discussing my treatment options. I am so glad that I found his practice!
Google Reviews
What Kinds of Mental Health Problems Are There?
Mental illness and mental health problems create a wide range of medical conditions that affect your thinking, behavior and emotions. About 19 percent of Americans suffer from some form of mental illness with many having serious mental health problems. The good news, however, is that most mental illnesses are treatable, especially when you seek help when symptoms first appear.
Online Psychiatrists offers in-person visits and remote video conferencing, called telepsychiatry, in New York, New Jersey and Florida. Find a qualified psychotherapist for a wide range of emotional and mental disorders, including: 
Your mental health governs every aspect of your life and relationships. Your motivation, thinking processes, emotions, communication skills, learning capabilities, resilience to challenges and even self-esteem and confidence are all connected with your state of mind. While mental health problems can develop for many reasons and at any age, getting the help you need resolves symptoms before you experience devastating consequences in your life, work and relationships.
How Do I Recognize the Symptoms of a Mental Illness?
When your mind is disturbed, you often feel like you're the only one facing these problems. An experienced therapist works with you to dispel that idea. Understanding how mental problems change your mood and behavior is the first step in your recovery.
You may experience mental health issues in different ways than other people. But there are symptoms commonly associated with mental health problems that include:
Confusion
Prolonged sadness or irritability
Feeling extreme highs or lows
Worrying excessively, especially about small issues
Changes in eating or sleep patterns
Disinterest in socializing
Excessive anger
Delusions
Hearing or seeing things
Constantly thinking of death
Suicidal tendencies
Aches and pains that have no physical reason
Problems with concentration, memory, logical thinking and speech
Heightened sensitivity to noise, smell, sight or touch
Excessive nervousness
Harvard Certified
Nationally Recognized
Book Appointment
Why Do I Suffer from Mental Illness?
You may blame yourself when you're first diagnosed with a mental condition. Because of the way society perceives mental illness, you haven't actively sought mental illness treatment before. You likely wait until your life becomes seriously unmanageable.
But mental illness is not your fault. It's a disease, just like diabetes or high blood pressure. Left untreated, it can lead to unforeseen damage. Your compassionate psychiatrist explores the many different factors that may be contributing to your condition, such as:
Genetics. If you have close family members with mental health problems, you are more prone to suffer from them as well.
Drug or alcohol abuse. Using illicit drugs triggers a wide range of mental health disorders, from mania to psychosis to paranoia.
Biological dysfunction. You may have problems with hormones like serotonin or melatonin, which block the signals to the brain, keeping it from functioning normally. A traumatic brain injury can interrupt healthy neural pathways as well.
Trauma. Going through combat or experiencing an assault often leads to serious mental issues. A childhood history of abuse or neglect leaves lasting marks that appear as mental health conditions later in life.
Stress. Persistent stress from a job, going through a divorce and having financial difficulties often cause disturbed mental states. The death of a loved one may trigger a mental disorder.
How Do You Treat Mental Illness?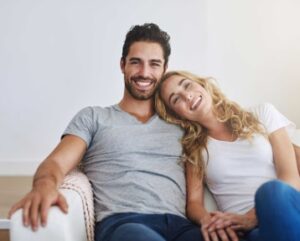 In addition to psychotherapy, referred to as talk therapy, you may require pharmacological treatment, prescription medication, to treat your mental illness. Your psychotherapist specializes in medication management, but it also can be done remotely, just like your talk therapy.
Psychotherapy is the most effective way to resolve mental problems. Talking helps you resolve feelings that you've bottled up, learn about your triggers and discover solutions. Your therapist offers a number of therapeutic modalities and always strives to find the best option for your unique situation. Options include:
Additionally, through Online Psychiatrists, you learn about nutritional and lifestyle changes that help you sustain long-lasting relief from mental health disorders. Contact your mental health expert focused only on results to get started.