Experiencing extreme mood changes may be a sign that you have a serious mental health illness called manic depression. The condition Is characterized by periods when you go through days with really high energy levels and then seem to crash into serious low depressive moods. Before your manic-depressive condition leads you to self-medicate or take other risks with your health, contact the expert mood disorder doctor at Online Psychiatrists. Live, video-conferencing appointments are available now in New Jersey, New York and Florida. Receive the medication and talk therapy you need in a convenient, safe environment online with a specialist in telepsychiatry. Call for an appointment today.
★★★★★
I would recommend Dr Ivanov to anyone- he is professional, easy to talk to, and goes above and beyond for his patients. He is accommodating to my schedule and has always been prompt in communication. 10/10!
Google Reviews
What Is Manic Depression?
Manic depression is a neurological brain disorder that affects nearly 2.3 million Americans. This condition is also commonly called bipolar disorder, although it has variable symptoms. People suffering from this type of depression usually go through phases:
From extremely high, called the manic stage
To extremely low, known as the depression stage
Online Psychiatrists — serving New York, New Jersey and Florida — offers psychotherapy sessions remotely through telepsychiatry. Telepsychiatry gives you the privacy you want, as well as the convenience you need. Get vital talk therapy and medication management without any pressure or embarrassment. Perhaps even more encouraging is that early intervention for manic depression results in an 80 percent success rate.
How Do I Know if I Have Manic Depression?
Manic depression sufferers usually exhibit two extremes of emotions. Both extremes manifest with different symptoms. Men can usually tell initially when manic extremes begin to occur. Women, on the other hand, very often notice that depression sets in first, before moods swing to the manic euphoria stage. When you're in the manic phase, you may notice signs like:
Irritable moods
Insomnia
Feelings of grandiosity
High levels of energy and activity
Rapid speech and thoughts
A tendency to get easily distracted
Increased reckless behavior, like gambling or having extramarital affairs
Having delusions and false beliefs
Hallucinations and imagined perceptions
If you're in the depression phase, then you most likely display symptoms such as:
Low energy levels
Decreased activity
Feeling low or irritable
Eating binges or loss of appetite
Weight gain or loss
You sleep more or less than normal
Easily agitated
Appear slowed in your movements
Fatigue
Poor concentration
Indecisiveness
Feelings of worthlessness or guilt
Frequently thinking of death
Considering ways of killing yourself
Harvard Certified
Nationally Recognized
Book Appointment
Are There Different Types of Manic Depressive Disorder?
Based on a thorough interview that delves into your symptoms and medical and family history, your expert psychiatrist may conclude that you suffer from manic depression. If so, you fall into one of the three different kinds of manic depression:
Bipolar I Disorder. This type of mania occurs when the manic stage usually lasts a week, followed by bouts of depression that last a minimum of two weeks. Some people also experience both manic and depression symptoms at the same time.
Bipolar II Disorder. This condition is diagnosed when your manic episodes aren't as brutal. The depressive stage can get extremely severe, however.
You can develop the disorder at any age, although it's more common in ages 15 to 19. It rarely begins when you're past 40. The cause of manic depression is unknown, but physical changes in the brain or a genetic disposition via a close family relative does make you more prone to a certain type of the disorder.
Can Manic Depressive Disorder Be Treated Successfully?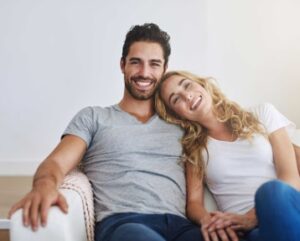 To get the right manic depression treatment, diagnosis is crucial to determine which of the three types you have. There's no cure for the condition, so find an experienced psychotherapist to provide you with the tools and techniques you need to manage your symptoms and deal with your occasional emotional roller coaster rides.
The most effective treatment combines appropriate medication with talk therapy. This treatment is designed specifically for your unique situation and addresses your immediate needs, as well as your long-term goals. Talk therapies proven effective for manic depression treatment include:
What Happens When Manic Depression Goes Untreated?
Manic depression is a lifelong disease that requires continuous manic depression treatments. Suicide rates are quite high for people suffering from manic depressive disorder, with 15 to 17 percent taking their own lives because the disorder was left to spiral out of control.It's also not uncommon for people with manic depression to suffer from other anxiety disorders or require substance abuse treatment. Contact Online Psychiatrists to begin manic depression treatment as soon as possible to prevent serious consequences and to take back control of your life.