Substance abuse is a brain disease that causes you to compulsively use drugs, even when there are negative consequences in your life. It's a serious national problem that's best addressed through comprehensive substance abuse treatment with an experienced medical doctor who can provide both medication management and effective talk therapy. Online Psychiatrists specializes in addiction treatment in NY, NJ and FL. They're currently is available for in-person or video conferencing sessions. Call today to set up an appointment.
★★★★★
Dr. Ivanov is truly a breath of fresh air. Many previous providers that I have tried were incompetent and did not express much compassion in my particular case. With Dr. Ivanov, I truly felt heard and his expertise really shined when discussing my treatment options. I am so glad that I found his practice!
Google Reviews
Why Do I Need Treatment?
More than 20 million Americans per year are considered substance abusers, but only a small percentage of them get the drug addiction therapy and treatment they need. The consequences of drug addiction affect you, your family and your community. Common problems associated with untreated addiction include:
Strained relationships
Shame
Poor self-esteem
Physical problems
Withdrawal complications
Loss of interest in hobbies and recreation
Job loss or trouble at work
Change in personality
Trouble managing daily affairs
Online Psychiatrists, which serves New York, New Jersey and Florida, has the substance abuse specialist you need. By offering a compassionate and multilayered approach to help you or your loved one get the appropriate substance abuse treatment, your doctor solves a lot of these problems.
What Causes Substance Abuse?
Substance abuse differs from other mental disorders because they start with an infraction on your part: taking the drugs. Many people in this country blame the drug user for the problem instead of recognizing the nature of the disorder. But it's been proven that substance abuse is related to changes in your brain chemistry that make you more vulnerable. Both physical and psychological risk factors make a person more susceptible to substance abuse, including:
A family history of drug or alcohol abuse
Depression
Anxiety
Major trauma
Childhood adversity
Chronic pain
Uninformed prescribing of drugs
Desire for pleasant feelings
Loneliness and social isolation
Well-meaning physicians inadvertently encourage substance abuse in their patients by prescribing addictive medications for anxiety or chronic pain. Whatever the cause, substance abuse isn't always your fault. Recognizing this is the first step toward successful substance abuse treatment. Your therapist helps you understand how your disease originated and how you can plan for your recovery.
Harvard Certified
Nationally Recognized
Book Appointment
Is Medication Treatment Available?
Online Psychiatrists helps adults between the ages of 19 and 65 with medication management, which is often a major part of drug addiction therapy. Some drugs, such as benzodiazepines, can cause dangerous withdrawal symptoms if you quit cold turkey. So you benefit from a knowledgeable specialist who helps you safely decrease your dosage.
For opioid addiction problems, medications like Suboxone or Vivitrol help you manage cravings and withdrawal and eventually allow you to finally end your addiction. Many people unknowingly turn to substance abuse because they self-medicate when they have untreated mental health disorders such as:
When you visit Online Psychiatrists, a medical doctor diagnoses any co-occurring conditions and prescribe appropriate medication. This, in itself, can eliminate the motivation for substance abuse.
Does Drug Addiction Counseling Help?
Psychotherapy, commonly referred to as talk therapy, plays a significant role in substance abuse treatment. Counseling for the parents of addicts is also available because your substance abuse often wreaks havoc on the entire family. Drug addiction counseling provides you with a skill set you need to live drug-free. Benefits include:
Identifying and treating trauma
Finding and replacing negative thoughts
Becoming organized with daily planning tips
Discovering new coping skills
Planning for physical health and recovery
Learning to deal with triggers
Healing all relationships
Receiving assertiveness training
If you or a loved one suffer from substance abuse, you may feel worried or guilty about things that happened during the active addiction. To address the reasons that led you to begin using in the first place, try successful techniques used in drug addiction therapy, such as:
How Can I Prevent a Relapse?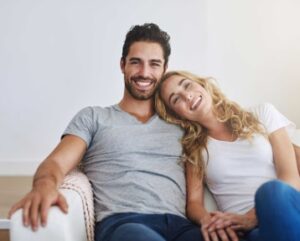 One of the biggest dangers with any addiction treatment is a relapse. Planning to prevent one is a crucial part of treatment. As an integrative treatment center, Online Psychiatrists connects you to the available resources in your community, such as:
12 step meetings
Self-management and recovery training (SMART) groups
Other mutual support groups that help their community deal with substance abuse disorders
In other cases, relapse prevention planning may mean setting up a healthy diet, learning coping skills and planning how to handle future triggers. Even if you don't need ongoing therapy, set up a plan for booster sessions to overcome eventual hard times. Contact the best substance abuse practice at Online Psychiatrists today for a cost-effective start to your drug-free life.