It may not bother you that you have few if any friends or that you prefer your own company to that of others. But when your isolation leads to feelings of inadequacy or hinders potential opportunities, seek treatment for a common disorder called social anxiety. While social anxiety may not carry the same level of risk that mental health disorders like depression or eating disorders do, it can leave your life empty and devoid of positive relationships. Call Online Psychiatrists — serving New York, New Jersey and Florida — to talk with a professional who specializes in anxiety. Learn how simple therapeutic remedies can provide you with more fulfilling life experiences.
★★★★★
I would recommend Dr Ivanov to anyone- he is professional, easy to talk to, and goes above and beyond for his patients. He is accommodating to my schedule and has always been prompt in communication. 10/10!
Google Reviews
Do I Have Social Anxiety?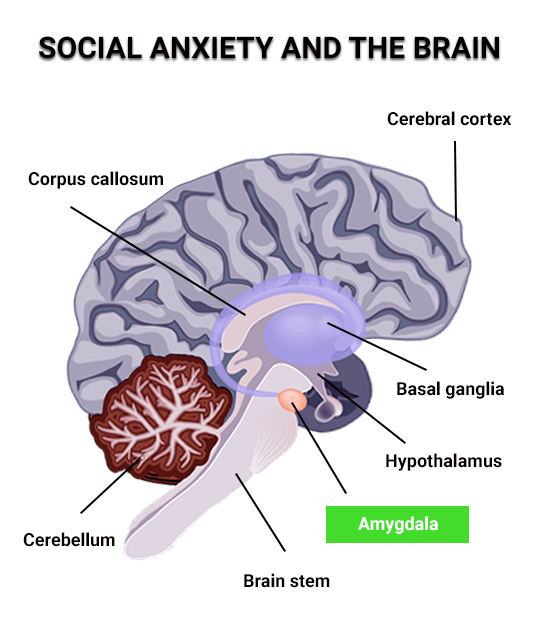 Most people care about others; it's human nature. And if you're like most people, you care about what others may think of you and your behavior. This quality allows you to form relationships, do well at work and be dependable. But it can also cause social anxiety, a fear of being observed and evaluated by others.
Social anxiety is an extremely common experience. In fact, anxiety disorders are the most common mental health conditions in the country. Through a series of questions and a thorough medical history, your psychiatric doctor at Online Psychiatrists can tell you if you suffer from social anxiety disorder or not.
What Are the Symptoms of Social Anxiety?
The symptoms of social anxiety disorder usually appear when you're around other people. These signs include:
Freezing, as your mind goes blank
A nauseous feeling
Excessive sweating
Shaking or trembling
Avoiding eye contact
Panic
Difficulty speaking
Making excuses to leave
Avoiding people altogether
Even if you don't meet the criteria for social anxiety disorder, social anxiety treatment can help you deal with social situations better. Once you improve your social skills, your quality of life gets better too.
What Are the Risk Factors of Social Anxiety?
There are many factors that put you at risk of developing social anxiety, for instance:
Your genes and your environment both contribute to your risk of developing social anxiety disorder.
A difficult childhood may play a role, but you can develop social anxiety without any childhood trauma.
If you're a devoted introvert, you may not be too worried about having social anxiety, but spending too much time alone can mushroom into a mental health condition.
Many people with social anxiety disorder end up having regrets, feeling like they aren't fully living life. They do want to have relationships with others. Their problems usually begin when social anxiety prevents you from:
Achieving your goals
Taking healthy risks
Having satisfying relationships with others
Harvard Certified
Nationally Recognized
Book Appointment
Does Talk Therapy Work?
Psychotherapy, usually referred to as talk therapy, is an effective tool to help you overcome social anxiety. Sharing your concerns and feelings with a compassionate professional helps you build the courage to make changes. Specific therapy treatments include:
Cognitive behavioral therapy (CBT) teaches you to examine your thoughts and challenge negative thinking patterns that lead to social anxiety.
Mindfulness techniques show you how to be aware of your sensations and experience the moment without judgment.
Social education, called psychoeducation, provides a primer on how to behave with others. You can even use talk therapy sessions to practice social skills.
All talk therapy available through Online Psychiatrists work well during in-person sessions or through the advanced techniques involved with telepsychiatry. Your experienced talk therapy doctor specializes in remote therapy.
What Is Exposure Therapy and Can It Treat Social Anxiety?
Exposure therapy may be the most successful therapy for social anxiety disorder treatment. It works in a series of steps:
You typically make a list of the situations that are most scary to you.
Starting with the least frightening one, your doctor guides you to experience each situation in your imagination.
Eventually, you may be given homework assignments such as greeting a stranger, asking someone on a date, telling a joke or letting your guard down in situations where you'd normally be frightened.
These experiences help you become desensitized to the anxiety. They also build up your self-confidence and self-compassion.
Do Other Therapies Treat Social Anxiety?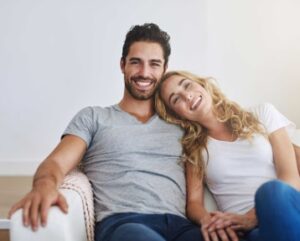 Using these same approaches in a group therapy setting can be beneficial as well. Groups give you an opportunity to practice your social skills in a safe setting. Group members, who may also suffer from various stages of social anxiety, may have insight into your behavior. You may even be surprised to hear their positive comments about you.
The best therapy for social anxiety in New York City may be combination therapy, which uses talk therapy along with medication. Your doctor prescribes and manages your medication to find the right medicine and dosage for your unique needs.
The effects, however, usually don't last long, unless combined with talk therapy.Your therapist is flexible and always takes into consideration your goals when designing your social anxiety treatment. Contact Online Psychiatrists today to get started on a path to a full, exciting life.