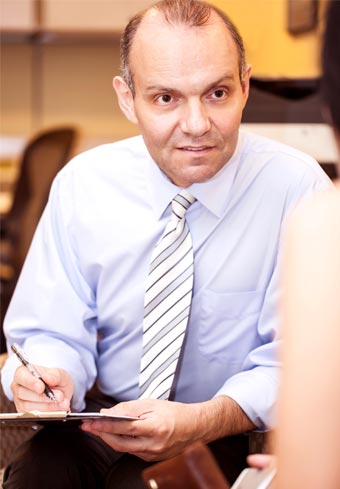 Dr. Zlatin Ivanov
Patient, understanding, compassionate and caring — Dr. Zlatin Ivanov is an adult psychiatrist who places results above profit. When seeking the best psychiatrist for me for anxiety and depression, look to this psychiatrist for answers. Specializing in addiction treatment, ADHD, anxiety, depression and OCD, Dr. Ivanov offers exceptional talk therapy and medication management through online video conferencing. It's a new level of care and service unsurpassed in New York, New Jersey and Florida. Psychiatric counseling has never been so accessible. Call today for an appointment.
Harvard Certified

Addiction Psychiatry

Certified by

American Academy of Addiction Psychiatry

Member of

American Board of Psychiatry and Neurology

Board Certified

Psychiatrist and Addiction Psychiatrist
What Makes Dr. Zlatin Ivanov Special?
Dr. Zlatin Ivanov is a experienced psychiatrist who can prescribe the medication to mitigatethe symptoms of your mental illness. At the same time, he supports your progress through talk therapy that unravels the mystery of your issues. Add compassion and dedication, and you've got Dr. Ivanov.
Since 1998, Dr. Ivanov has developed a wealth of knowledge and experience in psychiatric medicine. He's now the best online psychiatrist serving New York, New Jersey and Florida through Midtown Applied Medicine. Dr. Ivanov accepts evening and weekend appointments to accommodate your busy schedule and enjoys nothing more than seeing you reach your full potential.
Dr. Ivanov treats you with respect and dignity in a confidential session. He also makes you feel valued and appreciated because his focus is on you and helping you work through the issues at hand. As one client put it:
★★★★★
He treated me as if I was his first and only patient. He listened to me as I explained every detail of my anxiety. This man is someone who went into medicine for precisely the reason we hope all medical professionals join the field — to help people.
Google Reviews
What Types of Illnesses Does Dr. Ivanov Treat?
As a practitioner of integrative therapy, Dr. Ivanov brings his expertise to bear to treat your mind and your body. When physical and mental health is intertwined, treatment ensures your ultimate well-being. You feel his commitment, as one satisfied client said:
★★★★★
He treated me as if I was his first and only patient. He listened to me as I explained every detail of my anxiety. This man is someone who went into medicine for precisely the reason we hope all medical professionals join the field — to help people.
Google Reviews
Through the most up-to-date technology, he makes it easier than ever to give your mental health the attention you deserve. This telepsychiatrist has fine-tuned your online experience to achieve astonishing results, producing even faster outcomes than in-person psychiatry for a wide range of conditions, including:
Why Does Dr. Ivanov Blend Mind and Body Treatment?
Dr. Ivanov is double board certified in Psychiatry and Clinical Neurology. He's a member of the American Psychiatric Association, with a long list of awards, certifications and research publications. A thorough and insightful psychiatrist specializing in the care of adults, he's available for ongoing medication management, or for second opinion consultations on diagnoses andtreatment regimens.
While Dr. Ivanov is an expert with medication, he believes that many emotional problems can be resolved without medication by using psychotherapy. Lifestyle changes — such as exercise, nutritional adjustments and weight loss — also play a role. As he says often:
★★★★★
My goal as a practitioner is to help my patients live in a happier, healthier way.
Dr. Zlatin Ivanov
What Do Dr. Ivanov's Former Clients Say?
Dr. Ivanov makes sure you know what to expect from treatment. If you need buprenorphine or suboxone for substance abuse treatment, he wants you to understand what's involved. If you're looking for talk therapy to work through a social phobia or past traumas, he takes the time to make sure you understand the process.
★★★★★
He's very pleasant, professional and intelligent. He double-checks your knowledge and assures you have the right information. I highly recommend this doctor!
Google Reviews
★★★★★
This doctor is THE BEST DOCTOR THERE IS! I'm not only talking about the professionalism he presents or the quality that goes into every appointment with every patient, but he is the nicest, friendliest, most polite, understanding, truly caring and intelligent human being and doctor I know. He makes sure that there are no learning barriers and constantly assures that the patient is comfortable with what's going on…
Google Reviews
★★★★★
Each session is noteworthy. He cares and listens and takes the time to explain why he is making the choices he's making. Few psychologists give you a voice about what you should be putting in your body. He's really top notch."
Google Reviews
Despite his decades of practice and extensive education, Dr. Ivanov believes that each person should participate fully in their recovery. An attending psychiatrist at Woodhull Medical Center in Brooklyn, NY and Bellevue Hospital Center in New York City, he takes the time to listen to patients and makes sure they know he is committed to their unique situation. His reviews testify to that approach:
★★★★★
Dr. Ivanov is sensitive to the uniqueness of each patient's situation and adapts his consultations and treatment options appropriately to accommodate individual needs and concerns. His patients sense that and share it in their rave reviews.
Google Reviews
★★★★★
It's refreshing to see a psychiatrist who actually listens to you and keeps your concerns in mind. He works with you in finding solutions.
Google Reviews
★★★★★
I'm not much for writing reviews, but I feel that a professional as special as Dr. Ivanov is worth touting. Whereas I used to dread going to therapy, I actually look forward to most of my appointments with Dr. Ivanov. He has a caring approach, as well as a great deal of wisdom to offer, even in the most difficult, complicated situations. I highly recommend him to anyone who's looking for a specialist in the area.".
Google Reviews
Does Dr. Ivanov Keep Convenient Hours?
Through in-office sessions or online in through effective teleconferencing meetings, Dr. Ivanov provides you with options that work well with your schedule, your needs and most importantly, your goals. You'll always receive a speedy response when you make an appointment.
This level of care and support means that your treatment leads toward successful outcomes as you deal with your specific condition. Additionally, Dr. Ivanov values your time and effort, as those with direct experience attest:
★★★★★
Dr. Ivanov has restored my faith in doctors. Everything is effortless when dealing him and his staff. I feel fortunate to have found him, and I definitely plan on staying with him as my doctor for a long time to come!
Google Reviews
★★★★★
I was unfortunately late to my last session. Unlike other doctors I have seen in the past, Dr. Ivanov was incredibly understanding and flexible. He puts his patients first. I recommend him as one of the best doctors I've ever seen in New York friendliest, … or anywhere for that matter.
Google Reviews
★★★★★
I'm very happy with the service he provides. He always has early and late appointments available, so I can come before or after work. His staff is friendly and helpful over the phone. The doctor is respectful and cordial.!
Google Reviews
If you're looking for an experienced psychiatrist, I invite you to explore my website to learn more about my practice. You may contact me by email with the form on my contact page, or by calling (646) 713-0000. Please feel free to contact me by phone or email, to schedule an initial consultation.
I look forward to the opportunity to work with you.
Dr. Zlatin Ivanov
Qualifications:
License No. and State: 242883 New York
Additional Credentials:
Certificate: Board Certified Psychiatrist (Date: 2011)
Certificate: Board Certified Addiction Psychiatrist (Date: 2012)
Dr. Ivanov is a top-rated psychiatrist, and he's taking new appointments. Take the first step by contacting Dr. Zlatin Ivanov today. He'll help you through the rest of the process on a path to mental and physical health. Attain the quality of life you deserve.