Detoxification from opioid addiction is a long, tough road. You need a medically supervised program to help you get straight. Buprenorphine, a drug substitute listed under the brand name Suboxone, is an effective medication that allows you to withdraw safely and gradually. When combined with talk therapy, you have an excellent chance of successfully making it through the difficult period. Online Psychiatrists — serving New York, New Jersey and Florida — specializes in addiction treatment. Appointments are available in person or online using the most up-to-date telepsychiatry practices. Call today for an evaluation to see if buprenorphine treatment is right for you.
★★★★★
Best doctor I've ever had! Listens to your issue or concerns with your treatment plan and makes sure u know the good and/or potential side effects to all medications. He is well worth going outside my insurance plan. It's been 5 months and I'm doing much better now.
Google Reviews
Why Would I Need Suboxone Treatment?
If you or a loved one is suffering from opioid addiction, Suboxone (buprenorphine) treatment in a medically supervised withdrawal program may be your best solution. Suboxone is the brand name for buprenorphine, a medication that safely relieves the symptoms of opiate withdrawal. Buprenorphine treatment lets you return to a normal life while safely detoxing from opioids. Combined with talk therapy, you can expect to kick the habit quickly.
When looking for Suboxone (buprenorphine) doctors near New York, New Jersey, or Florida, you'll find Online Psychiatrists. This medical mental health practice provides exceptional treatment options for adults 19 to 65 through in-person visits or virtual ones using telepsychiatry. The practice addresses every aspect of your recovery, including psychotherapy and medication management.
How Does Buprenorphine Treatment Work?
If your doctor puts you on buprenorphine, you start taking it instead of the opioid. Buprenorphine actually contains two different chemicals
The first one acts like a low-level opioid, stimulating your brain's opioid receptors. This allows you to avoid withdrawal symptoms, which are the unpleasant effects of abruptly quitting an opioid.
The other chemical prevents abuse and stabilizes brain neurochemistry.
Suboxone doctors prescribe buprenorphine if it's appropriate to help you overcome opioid addiction. It has less abuse potential than other opioid detox drugs, such as methadone. Typically, you'll get short-term prescriptions and need regular check-ins. Regular check-ins and concurrent therapy give you the best chance to avoid the temptation to misuse the medication.
How Long Does the Treatment Last?
You have to set clear goals with a psychiatric doctor who understands your situation and priorities. Your Suboxone doctor ultimately determines what's best for you. Your options include:
Use Suboxone (buprenorphine) treatment for a short time and detox quickly. It's safe to do, as long as you follow your doctor's instructions.
If you're struggling with a severe opioid addiction, it may make more sense to stabilize first and then plan a timeline to taper off so you can eventually stop taking the medication.
There's some evidence that longer-term treatment — about 12 weeks — is more successful in getting and keeping you off opioids and other drugs. You can also get a buprenorphine shot that lasts up to six months, so you can avoid the hassle of taking a daily pill, which raises the possibility of abusing your medication.
Harvard Certified
Nationally Recognized
Book Appointment
Do I Need Talk Therapy for Continued Recovery?
Taking buprenorphine isn't enough. Psychotherapy, more commonly referred to as talk therapy, is a vital part of your treatment when taking a Suboxone pill or a Suboxone shot. Your integrative therapist at Online Psychiatrists helps you address your feelings and thoughts through different therapeutic techniques. Some of the things you focus on during talk therapy include:
Your Suboxone treatment plan
Your personal goals
A physical health agenda
Pain management options
Cravings and how to deal with them
The effects of opioid addiction
Dealing with your emotions
Solutions to relationships problems
These possibilities make it more likely that your Suboxone treatment will work, allowing you to avoid a disastrous relapse. Suboxone also has some risk factors, such as the potential for abuse. But this potential is minor when you have a trained Suboxone doctor looking out for you. Your psychotherapist isn't motivated by money, but by seeing you through your addiction. Your doctor lets you know what to expect and steers you away from pitfalls.
The Bigger Picture
For your Suboxone (buprenorphine) treatment to be the most effective, keep the bigger picture in mind. You may have gotten addicted to opioids through a well-meaning pain management specialist, but what do you do about the pain now? Your doctor finds alternative treatments involving tools like:
Mindfulness
Holistic therapies
Other medications
Connections with support groups
Nutrition and exercise plans
Job coaching
A referral to a physical therapist
Assistance facing legal challenges.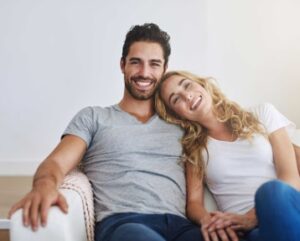 If you got addicted due to underlying psychological problems or you feel stressed about things that happened as a result of your opioid addiction, you have to address those issues. Experienced buprenorphine doctors understand that each person has unique needs. In addition to talk therapy, you may need:
The goal is not only for you to survive and stabilize, but to thrive. Contact Online Psychiatrists today for a consultation.