Family dynamics are rarely easy to understand or navigate by yourself. Sometimes, you need a professional therapist to guide you and your family members while you discuss your issues calmly and honestly. During family therapy, you benefit from a professional who has the training and experience to mediate complicated misunderstandings. The therapists at Online Psychiatrists serve families in New Jersey, New York and Florida. Your family may not be perfect, but it's the only one you have. Family therapy helps you overcome conflicts and improve your relationships, making your home a safe and stable place. Call now to schedule an appointment.
★★★★★
I would recommend Dr Ivanov to anyone- he is professional, easy to talk to, and goes above and beyond for his patients. He is accommodating to my schedule and has always been prompt in communication. 10/10!
Google Reviews
Why Would I Need Family Therapy?
As the saying goes, you can pick your friends, but not your family. While many families are a source of comfort and strength, some have communication problems that create chaos or even animosity. Others have to deal with significant conflict, anger, substance abuse or mental health issues.
Family therapy is a type of group counseling that helps families find the right tools for improving communication and conflict resolution. Your trained therapist at Online Psychiatrists in NYC, NJ, FL, understands family dynamics and offers a range of problem-solving techniques, such as strategic family therapy, structural family therapy and functional family therapy.
What Are the Benefits of Family Therapy?
Family psychotherapy provides benefits to all family members, even those who don't directly participate in the therapy sessions. That's because the lessons in communication and understanding that the family therapy participants learn improve the overall family dynamics. But the treatment works best when all family members participate.

During structural, strategic, and functional family therapy in NYC, NJ, or FL, you can expect to address issues that include:
Working through troubled relationships with a child, partner or extended family — a modality called relational psychotherapy
Resolving conflicts around finances, parenting or sexual habits
Dealing with the impact of substance abuse
Coping with a mental illness, such as bipolar disorder, schizophrenia or major depression
Grieving over the death of a loved one, whether by natural means, accident, suicide or the result of a crime
Helping family members increase understanding by learning to listen to each other
Finding guidance during transitional times such as divorce, a suddenly empty nest or caring for elderly parents
Harvard Certified
Nationally Recognized
Book Appointment
What Should I Look for in a Good Family Therapist?
Finding a mental health practitioner who meshes with your family requires some time and research. Ask yourself some basic questions during your search, such as:
Do I need someone who can manage medications in addition to conducting talk therapy?
Is my therapist available at the time I have?
Do I need telepsychiatry, which often produces results quicker than traditional in-person visits?
Which family members should attend the sessions?
How long do the sessions last, and how many sessions can you expect?
What are the therapist's fees, and does my insurance policy help defer some costs? 
Can my psychiatrist produce good references?
What is the therapist's cancellation policy?
Answering these questions when you're narrowing down your choices gives you a clear picture of what therapy will be like for you and your family. Being prepared eliminates any surprises. Consequently, you're free to work on the problem that brought you to therapy. The best psychotherapist has extensive experience in family dynamics and substance abuse, among other talents.
What Happens During Family Therapy?
Within your family unit, your actions affect others and vice versa. If your family has trouble communicating with each other without it devolving into a shouting match, this therapy cause help. Family therapy accomplished several things, such as:
It brings you and selected family members into a safe office setting
It allows you to find ways to solve problems together
It teaches you how to express your thoughts and emotions in healthy ways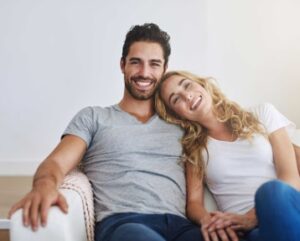 During your 50-minute sessions, you learn to understand each family member's role, what is expected of them, and how the roles influence each person's behavior. Together, you decide if those roles and rules work for the benefit of the family. If they don't, you work together on changing them.
Where Can I Get the Best Family Counseling?
Remember that your family therapist at Online Psychiatrists uses techniques that have proven to help others. With assistance and perseverance, you and your family can uncover and adjust dysfunctional areas while strengthening others. Through better communication, you break the ingrained patterns that formed in childhood.