When you lose someone — or even something — that you loved, it often brings up feelings of grief. But how you experience that grief is dependent on a number of factors, some of which are out of your control. While there's not a set timetable for your grief to run its course, reach out for support to Online Psychiatrists if you're in New York, Florida or New Jersey. Adults aged 19 to 65 can get the guidance they need to process the grief and move on with their lives. If you've been in mourning for too long or if you're having trouble moving past it, call the practice to get compassionate help.
★★★★★
Dr. Ivanov is truly a breath of fresh air. Many previous providers that I have tried were incompetent and did not express much compassion in my particular case. With Dr. Ivanov, I truly felt heard and his expertise really shined when discussing my treatment options. I am so glad that I found his practice!
Google Reviews
Why Do I Need Grief Counseling?
Loss is a normal part of life. When you experience the loss of a loved one, you have many different feelings to process. In fact, that's why grieving is described as a process. Most believe grief only produces sadness, but anger, guilt, relief and regret all surface for those handling grieving situations.
And grief doesn't just arise due to the death of a loved one. You may experience grief whenever you have loss in your life. You may grieve a child leaving home or the end of a relationship. You may grieve the loss of a job or the end of a friendship. You may grieve for a home you adored, but had to leave
.Feelings of grief are wide-ranging and varied in their strength. You may experience dull, achy feelings for days, weeks or months after a loss. Certain triggers — such as anniversaries, birthdays, holidays or favorite, shared activities — often result in strong, overwhelming feelings of sadness, to the point of depression.
What Are the Types of Grief?
If you're like most people, you want the grieving process to be a straight road, a line from point A to point B. You want to go through the steps of grief to reach its resolution, when you can resume your normal life. But the human mind doesn't process things in such a neat manner. As a result, you may experience two different types of grief at different times:
Instrumental grieving. These are the times when you focus on problem-solving to control or minimize your emotions. For example, you may have to arrange a funeral or handle the estate. It's not that you're not grieving, but you downplay your emotions so you can function.
Intuitive grieving. At other times, you feel the need to share your strong feelings with others so you can understand the loss and allow it to find its place in your new world. This helps you connect with others. You may explore the lost relationship or consider your own mortality in the face of the deceased.
One way isn't better than the other during your grieving process. You may experience both during your period of grief. You may feel that your feelings are calming down, only to have strong emotions rush back in unexpectedly.
Other people may feel uncomfortable with your grief, insisting that you should be further along the road. Remember that their way to grieve isn't your way. To help sort out your feelings of grief, talk to an expert psychiatrist at Online Psychiatrists, a practice available to adults in in New York, Florida and New Jersey.
What Are the Common Symptoms of Grief?
Everyone has her own timeframe for grief. There are no timetables or schedules. Everyone has a different way of experiencing grief. But some common symptoms include:
Overwhelming sadness
Avoiding other people
Denial
Anger
Crying
Give yourself time to process the loss and your feelings. But find support so you can move forward at some point. Bereavement counseling at Online Psychiatrists provides that support. Your therapist helps you find ways to acknowledge your loss while moving forward to find joy in other things.
Harvard Certified
Nationally Recognized
Book Appointment
What Are the Goals of Grief Counseling?
After a loss, sometimes the hardest thing to do is figuring out how to navigate your new normal. Depending on the loss and its effect on your life, you can experience a deep sadness for three months, six months or even longer. If the loss is more significant or if it affects greater areas of your life, your grief may take a year or more.
If you're going through a divorce or if you've suffered an expected loss, you may steel yourself against feeling too much in the first year. In this case, you may find the second year more challenging. Either way, the feelings of grief are going to bubble to the surface eventually. Talk to a respected psychiatrist about grief counseling, the goals of which include:
Processing difficult and complicated emotions
Encouraging areas of self-care and expression
Fostering social support through understanding family and friends or by involvement in a support group
Finding avenues of new joy
Adjusting to a new reality
Developing new daily tasks or routines
Adopting a new identity
How Does Grief Counseling Work?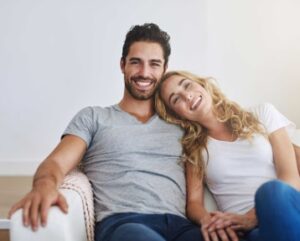 When you meet your psychiatrist, either in person or through telepsychiatry, discuss your grieving process and current feelings. Talk about any intense emotions — such as sadness, hopelessness, or emptiness — that you're feeling. If you've felt especially isolated or detached, or if you've had issues engaging in enjoyable activities, your doctor needs to know.
You don't need to adjust to your new world or navigate difficult mood swings on your own. An expert in grief counseling assesses whether your feelings are a normal part of the grieving process or you need some psychological support to resume your life. Contact Online Psychiatrists to:
Find healthy ways to accept the reality of your loss
Adjust to life without your loved one
Work through your feelings of sadness and loss
Regain the joy of living while remembering fondly those you have lost
Move on with your life